Virtual Reality streaming or commonly known as "VR" is the latest technology nowadays. It is an impressive new way to achieve an immersive video experience through its three-dimensional and computer-generated environment that can be explored and interacted with. Through VR, you are not just a mere viewer but a part of live-action!
Due to the hype it causes, it is no wonder that even the adult industry is trying to apply this new technology trend for a close-to-reality porn streaming experience. One of the giant companies in the adult industry, PornHub, just recently launched its PornHub VR category which can be streamed for free. Since then, PornHub keeps receiving a striking number of porn views daily.
Misunderstood by many, streaming VR videos only requires you to have a smartphone or PC. However, to experience full immersion with 3D, a headset like the Google Cardboard is needed. It's great that the Cardboard no longer requires a third-party tool, you just need a compatible browser like Chrome and Safari but if you like to play it on your Sony's VR browser, a PornHub VR download is necessary. Now, how to download PornHub VR videos? Since PornHub no longer allows downloading options for free users, the best workaround for VR PornHub download is to use a third-party tool for VR porn screen-recording.
Download ZEUS Series now to start your porn movie recordings!
*The functions introduced in this article are available in ZEUS BUNDLE LITE, ZEUS RECORD, and ZEUS RECORD LITE.
This is where ZEUS Series can be a big help! It is a multifunctional software with advanced features that allows PornHub VR screen recording with live annotation. You can add texts, shapes, arrows, etc. while recording.
Steps on How to Screen Record PornHub VR Videos
Step 1: Set the recording format
For a smooth recording, make sure to set the correct codec format before recording. To do this, just click the "Settings" icon in the software interface. A list of options will drop down, click the "Settings" option to proceed.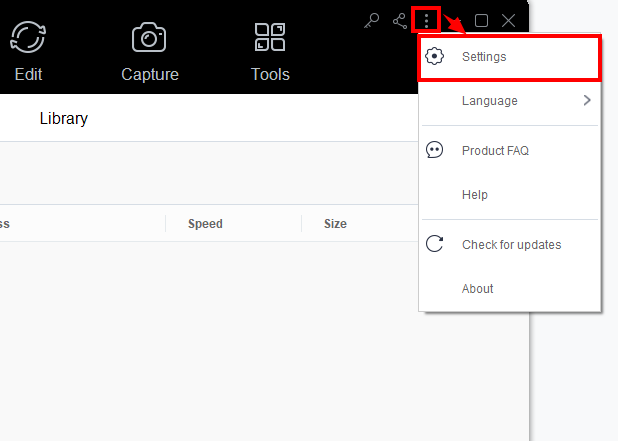 The Settings dialog box will pop up where you can modify the default settings. Click the "Record" tab and then under the "Advanced Settings", click the "Advanced Video".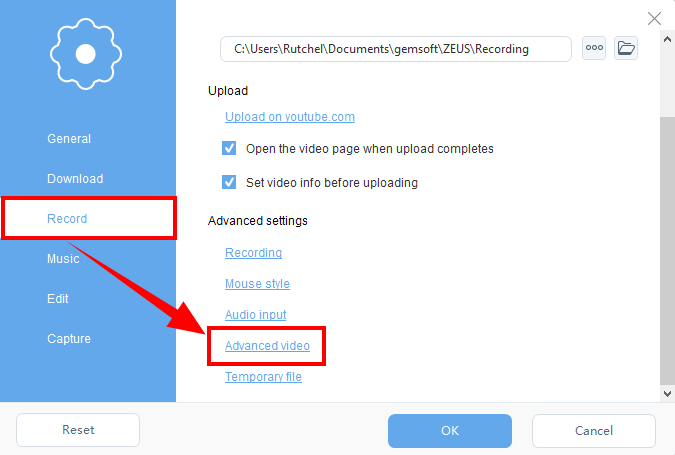 A new dialog box for Advanced settings will pop up. Set the "Codec" as "MPEG4" then click the "OK" button to apply the changes made.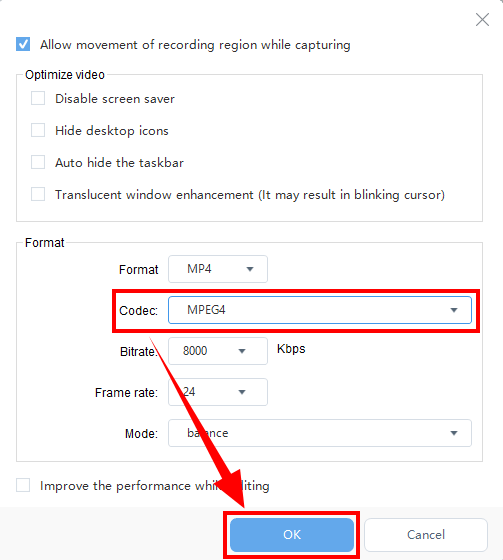 Step 2: Set the recording area of the porn movie
To record the video, just click the "Record" menu and select the recording area by clicking the "Record dropdown" button. Using the Zeus Lite, you can choose from the available recording area options such as Fullscreen, Region, or Audio only. Once the recording area is selected, a countdown will appear indicating that the recording will start.
In this example, we will use the recording area by Region.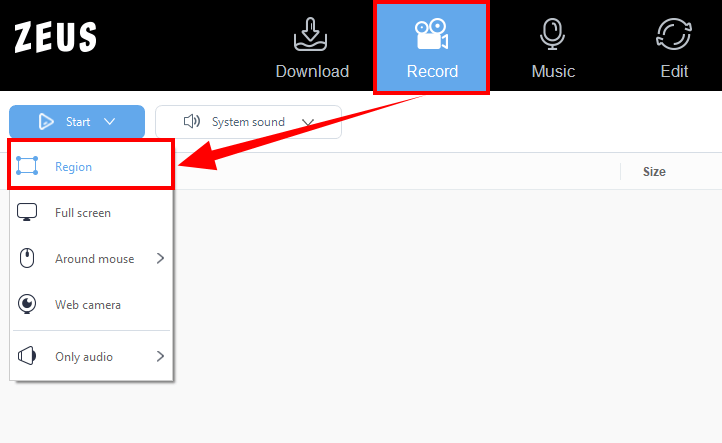 Step 3: Start recording the porn movie
After the countdown, a small box of recording options will pop up. Click pause or stop if necessary.
Step 4: Open the recorded porn movie
Once the recording is done, the recorded file will automatically be added to your record list. Right-click the video to see more options available such as Play, Remove selected, Clear task list, Rename or Open the folder. Select "Open the folder" to check and open the file.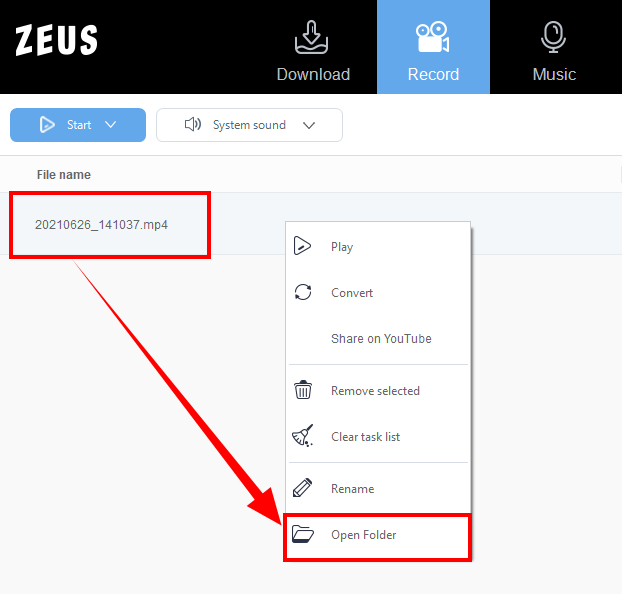 The VR technology helps to create a simulated environment that allows viewers to feel like they are part of the porn video. There's nothing more satisfying than being able to see your pornstar crush in live-action through VR. Looks like it would be best to put up a tissue factory now!
As an alternative for PornHub VR download, screen-recording the VR porn is the easiest solution.
ZEUS Series makes everything easier in just a few clicks. Its live annotation function makes the recording highly customizable and flexible. Also, the software doesn't limit its functions to recording PornHub VR videos but can also download videos from 1000+ porn sites. You can also enjoy its many added features like Music download, basic video editing, and more.